STABILIZING DIGITAL TOKENS UNIVERSE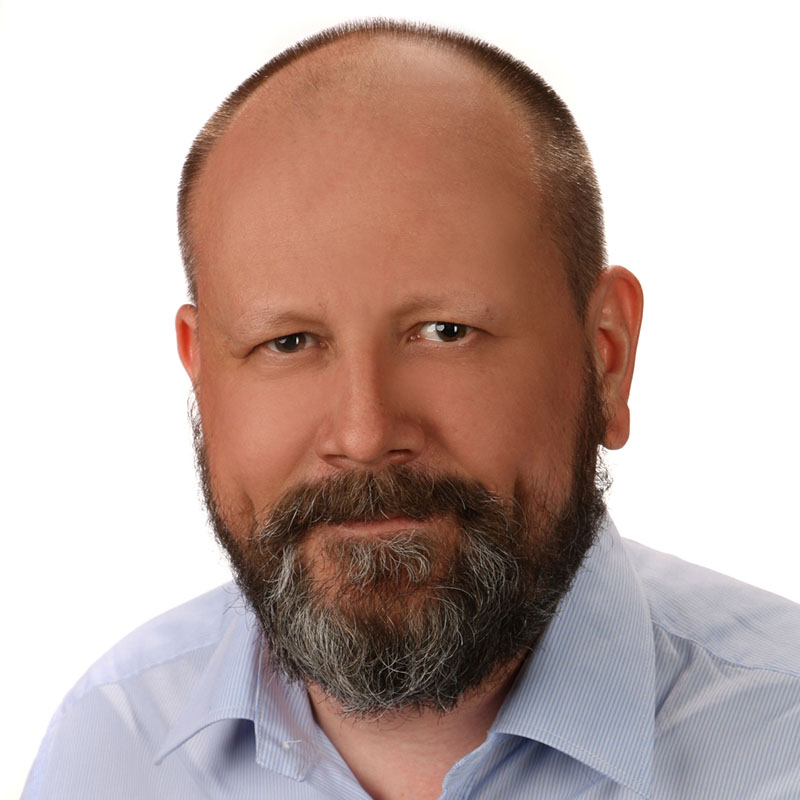 Maciek Kolodziejczyk, MBAFinancial management / Asset management
Founder
---
Maciek has 20 years of experience in various financial positions. He started his career in consumer goods company, Procter & Gamble, where after nearly a decade he became Corporate Finance Manager (Chief Accountant and Treasurer) responsible for 1 billion USD operations in Poland and the Baltic countries. In early 2007 he left the corporation and became an independent trader focusing on precious metals investments. After 5 years, he had joined Investors TFI – an acclaimed asset management company in Poland, where for the past 5+ years he has been a Portfolio Manager. He is an expert on monetary metals and currently oversees multiple mutual funds, including three precious metals funds that at 85% market share and over 100 million USD of AUM (Assets Under Management) dominate Polish precious metals mutual funds market. He was an investor in and proponent of cryptocurrencies since June 2011, when one Bitcoin was still worth just 20 US dollars. He holds his MBA from the University of Minnesota (Carlson School of Management) as well as an M.A. in Finance from Warsaw School of Economics. He also studied Philosophy and Ethics at the University of Warsaw. He is a Level II Candidate for the Chartered Financial Analyst (CFA) designation.
Maciek is an avid traveler, mountaineer and technical scuba diver. He spent nearly three years travelling worldwide and visited more than 60 countries on five continents. In March 2015 he was the leader of high altitude diving expedition that set the world record for the highest scuba dive – in the previously unexplored lake of Nevado Tres Cruces Norte in Chile at nearly 6000 meters of altitude.
Maciek likes to take roads less traveled.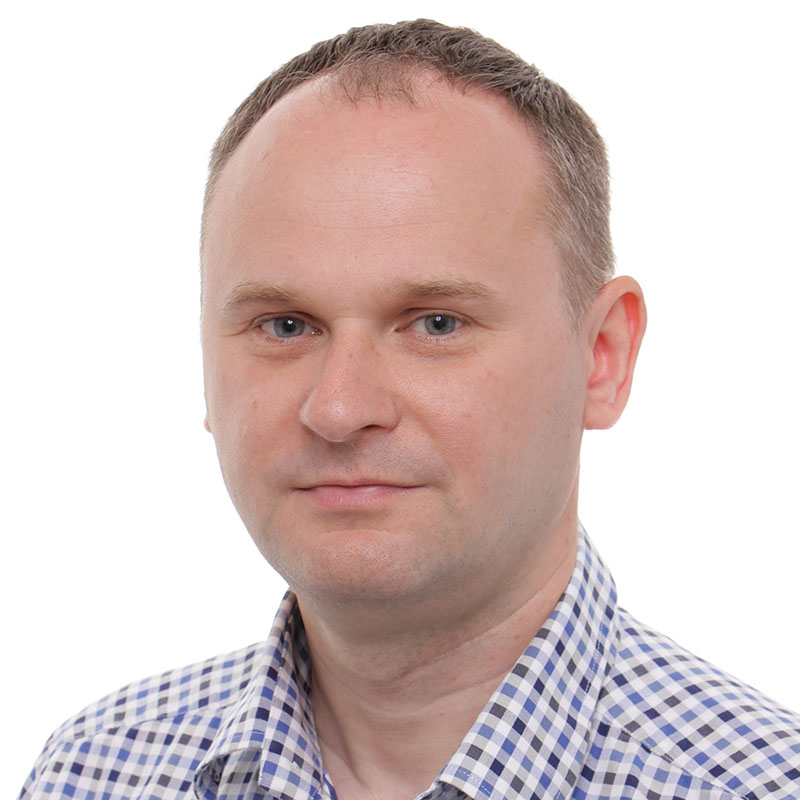 Krzysztof KolaczyńskiBanking / Algorithmic trading
Founder
---
Krzysztof has 15 years of experience in the financial industry. His first job was an FX Dealer position in Raiffeisen Bank Poland, where he was responsible for conducting Foreign Exchange and Interest Rate transactions with the bank's clients. The vast majority of such transactions were for the FX hedging purposes. After 3 years he left Raiffeisen Bank Poland and started working in a similar position for BRE Bank (a member of Commerzbank AG Group). From 2005 until 2012 he worked at Bank Zachodni WBK (a member of Banco Santander Group) as FX Dealer, and after that as Structured Products Manager in a bank's dealing room where he was responsible for implementation and development of FX Options, Interest Rate Swaps and composing tailor made hedging strategies. In September 2007 he was promoted to Deputy Director/Chief Market Strategist position in Private Bank Department where he was executing trades with the investment banks on all major asset classes - equities, commodities, FX, Interest Rate, freight indices, CDS and bonds (both sovereign and corporate). He also developed the first synthetic bond in Poland for the bank's clients. In 2012 he joined Investors TFI – a Polish fund management company where he was Portfolio Manager of two unique funds developed by him from scratch: a fully systematic/algorithmic fund and a Fund of Hedge Funds. Since May 2016 he has been working for Liechtenstein-based hedge fund AIMHedge in Research & Development Department. He specializes in systematic/quantitative trading, especially in volatility and index arbitrage field. He has been an active cryptocurrency miner and investor for the past couple of years. He holds a Master Degree from University of Gdansk. He passed CAIA Level 1 in 2011.
Apart from financial and cryptocurrency markets, Krzysztof enjoys sailing (9 years of career during the school years) and playing piano (finished secondary-level music school).
Konrad SzalapakSoftware Development / Algorithmic trading
Lead Developer
---
Konrad has 20 years of experience in various software ventures in Finance, Internet and ICT industries. He started his business as a Linux sysadmin, subsequently he became a software developer in the very first Polish web portal, Wirtualna Polska. Then, after 3 years, he started offering software development services as an independent entrepreneur. His project portfolio includes:
- Hedge fund creation for BZWBK (The Santander Group) in Luxembourg: algorithmic strategies development, integration with brokers,
- BZWBK Private Banking: back office automation solutions,
- GE Money Bank: Big Data transformation,
- Investors TFI <-> JP Morgan integration: algorithmic interface for global futures exchanges,
- mobile apps development,
- corporate level software development projects for: telecoms, integrators, government, e-commerce, renewable energy.
For the past 7 years he has co-founded and run several technology startups. Among his activities were business growth and programming of created products - software systems. One of his startups was funded by VC company and another one has been chosen to the Starter Rocket Acceleration Programme. Two of his startups now sell licences for their developed products which have become profitable assets.
For the past 10 years he has traded in the financial markets as a discretionary and algorithmic trader of currencies and indexes. He has programmed and backtested trading algos. Konrad studied Information Technology and Production Management at Gdańsk University of Technology.
Privately he loves outdoor activities such as long distance running and trekking, and he is focused on personal development goals. Konrad is open-minded and consistent, entrepreneurial soul, long term cooperation oriented, and usually INTJ personality type person.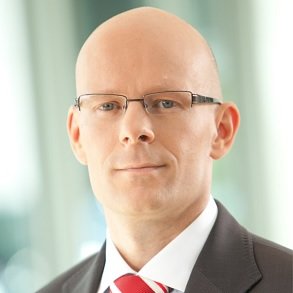 Bartlomiej Kolodziejczyk
IT systems / IT & technology trends
IT Advisor
---
Bartlomiej has 20 years of experience in consulting and IT management positions. For the first 10 years of his career, he earned an experienced manager's position in the premier management consulting company – Accenture. Serving clients in various industries (including retail, telecommunications, banking and insurance), the portfolio of his projects included wide range of IT strategies, architectures, implementations and reorganizations for the leading multinationals. He then moved on to IT management positions. He acted as IT Infrastructure Director in AXA Poland, Chief Information Officer (CIO) in Nordea Life & Pensions Poland and CIO of Prudential Assurance Poland, a company he helped to start-up. He was recently responsible for IT services within Neuca Group – the biggest pharmaceutical distributing company in Poland, where he supported a group of 50 companies with the revenue of 2 billion USD, infrastructure of 800 servers and 5000 users.
He currently serves as the Director of IT Systems Department at the Ministry of Digital Affairs of the Republic of Poland. He has overall responsibility for the IT systems of the Ministry, including National IDs, Passports, Car and Driver Registries and Digital Services Platform. He has an operational oversight of over 500 employees. He has an observer status of Stream of Blockchain / Distributed Ledger Technologies and Cryptocurrencies supported by the Ministry. He is the first government official who has presented self-regulatory certificates (supported by the Ministry) to cryptocurrency exchange representatives, globally.
He holds his MBA from the Warsaw University of Technology Business School (in cooperation with London Business School) as well as M. Sc. in Electronics and Telecommunications from the same Alma Mater.
Bartlomiej is a keen traveler. While staying at more than 50 countries on five continents he visits UNESCO World Heritage Sites around the globe, which rates him one of the top 1000 heritage travelers globally. For the past several years he's been steadfastly improving his marathon run-times, with his recent personal best set at the classic Marathon-Athens route.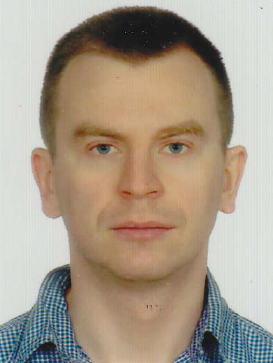 Arkadiusz Królak
IT/Ethereum Advisor
IT Manager / Certified Ethereum Developer
---
Arek has over 15 years experience in delivering IT solutions in Financial Services industry. He started career in Andersen Consulting (later Accenture) where he eventually became manager in the technology division.
During his career he was working for some of the largest financial institutions in Poland and abroad (Paris, Moscow, Dubai). He was often involved in start up operations. Among other projects he was a member of the team that delivered the first virtual bank in Poland – mBank, he also helped to establish Prudential presence in Poland.
He recently finished the first year of the Executive MBA Katalyst Program at Warsaw University of Technology Business School. In 2017 he received a blockchain developer certificate from B9lab for successfully completing with outstanding grades The Ethereum Developer Course.
His latest endeavour in the ethereum realm was a sample oracle creation tutorial for truffle distributed app creators, you can find it here.
Arek has graduated from Warsaw University of Technology as M. Sc. in Telecommunication at the Faculty of Electronics and IT. He is a big fan of snowboarding and all kinds of water sports.